To Face or Embrace 

Each day, each morning gives to us, not just a chance to try again; not just a reset button or a new "life" (like in a video game). It gives us, rather, a new opportunity to re-create ourselves by losing ourselves. An opportunity to gain new life by giving ourselves away and to welcome that opportunity with joyful, open arms.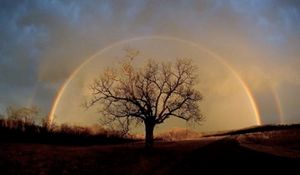 In a nutshell, it boils down to one question. 
Is each day something for us to face or
something to embrace? 
Todd Rundgren wrote the lyric: 
"How can I change the world when I can't change myself?" 
Such overwhelming truth behind those words. A question born of trying and trying and trying again. 
Michael Jackson penned and sang: 
"I'm looking at the man in the mirror. I'm asking him to make a change." 
In the end, although the song is moving and so much essential truth is there, it didn't seem as if that idea alone worked out too well for him. 
Each new year brings resolutions; new beginnings to old efforts, new diets, new promises - a new girding of the loins to hit the world head on. Again. 
But, most of the time, we must admit that by the end of the year, the month, the day - that encounter and ensuing struggle more often leaves us with bruises about that head that went "head on" and a noticeable limp for all our effort. Or worse. We fight. We try. We grow weary. Our resolve crumbles. We may last a week or a day or an hour. Some may even last a month. But looking at life like an enemy we must face leaves us with more battle scars than victory marches. Something more is needed. 
For each of us, life does, indeed, have it's Goliath. Sometimes more than one. There ARE going to be battles that we must fight, go through and come out the other side to look back on. However, what David knew and Goliath didn't was simply this. David wasn't leading a charge; He was following the lover of His soul. He never had any intention of facing the giant alone. 
It didn't start on the battlefield with a sling. It started in a pasture with a harp. 
No. It doesn't start with facing. It starts with embracing. 
A birth doesn't start with the labor, it starts with an intimate encounter. And when the labor does start in earnest, if the intimacy has not been maintained, the labor soon becomes a sad, desperate, lonely affair. Even a live healthy birth can very easily become a reminder of something lost; not through any essential change or fault in the one born, but because it was born in effort without intimacy, without passion, without joy.
Do not mis-understand. It can be redeemed. It can ALL be redeemed! But only by going back to the embrace. 
This morning I do NOT vow to do better. This morning I kiss the One who made the morning, thank Him for doing it and give myself to Him one more time. Then, when I hear the whisper of "follow me", I know the breath behind that whisper is the same breath that is a rushing, mighty wind and a tongue of fire to ignite me for His purposes. 
That done, Goliath can only hope that he does not encounter me!