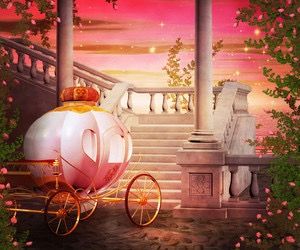 One day, while alone and running errands, I was praying. I am almost always inclined to pray when behind the wheel and no one else is in the car. I quieted my mind and heart to listen, mulling over what I had just been praying about. I seem to remember I had been calling out for help about a certain thorny thing and was wondering, even brooding in my spirit regarding the prayer I had offered up. 
Suddenly I realized that the Lord WAS providing help where little or no human help seemed forthcoming in that situation. I could leave it with Him. Comforted. He was providing help in the form of His own precious Holy Spirit to listen to my prayer and take it into His loving consideration. He knew already how it should be answered and would lovingly have heavens resources directed by that prayer and to the need. By that I do not mean detailed, specific direction necessarily, although I do know that sometimes as we press in for a certain specific thing it is so. But in that hearing, He is hearing my heart more than my words and follows my heart back to my actual need, the "waters" begin to stir and eventually (Sometimes very soon indeed) the need, the thing at the core, will be addressed - and NOT often in any of the several ways I thought they could or even should be. Here's the thing. 
I DO HAVE HELP! HE IS MY HELP! 

If it was not so how is it that I am able to so entrust myself into His care! 
He has proved it so many times; so very many times. 
He just reserves the right to answer in His wisdom, and knows a lot more than I do about what His options are in answering these ongoing cries of my heart. 
He provides help in both earthly things and heavenly things. Spiritual things and physical things. These things must be accomplished in heavenly realms before there can be breakthroughs in the world we live in and walk through, but that is not all. I believe that He will do this and, in fact does this for all of His people of humility and prayer, who trust in Him. Prayer adds impetus and strength to our fight against sin and plays a huge part in spiritual warfare! It also strengthens those who fight to protect us, enlighten us and encourage us in godly ways. It not only moves the hand of God, and changes things, but it adds power to what God already wants to do so badly when our own mouths speak to things that resonate with His own Great Heart. We are not without help when we pray understanding that the help He sends can be of His choosing and is not limited to the kind of help we, in our limited understanding might, at first, hope or even look for. In fact, if we cannot see Him in an answer that is not exactly as we prayed for then we have to wonder if we are trying to lead Him instead of allowing Him to lead us. 
Since that day I try to dig a little deeper in an effort to speak, in my prayer, to the larger need and not just rattle on about the uncomfortable thing I am walking through. Oh, don't misunderstand. I still pour out my hurting heart to him and the thing I don't know what to do about. Nor do I feel guilty about thinking of ways my need can be met or even reminding Him of them, but most of the time I know that no matter how many ways I think of, He reserves the right to choose among the options He knows He has at his, oh so loving, finger tips and is not constrained to pick something off my personal mental list. 
~In the end I must remember that prayer is as important as ever and more than we know~ 

But that 
God ALWAYS has options I don't know anything about.