I was lying on my stomach in my own, new little studio apartment. Yes, that apt with it's own entrance - that was leaving home without leaving home, below the garage office next to Mother's house and at the bottom of the concrete stairs that led from the garden. Her garden. The deep orange shag carpet tickled my elbows and forearms as I propped myself up to read the chapter in front of me.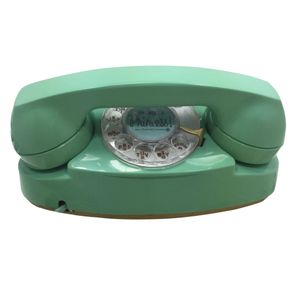 I was finally a true teen. Driving with my own car. A studio with it's own entrance instead of a bedroom off the kitchen. I was also in that last leg of high school when you're not finished but it has really started to chafe. I was involved in some kind of ministry every week and often found myself in situations where people expected me to say something instead of just sing. Yikes.  A few months earlier I had been smitten by the shameful realization that I had never read the Bible all the way through. It became a MUST DO and so I was on my very first cover to cover read through.
I had made it into the book of the prophet Isaiah. As I read through that book for the first time; not just bits of it; not just to open and point with eyes closed for a "word," but really reading it from the beginning, I was amazed - more like completely blown away - to see so much of Jesus in it. 
So here I was tonight on chapter 53 - Jesus pouring out of that page as I read it again and then again, amazed that such a perfect description of my savior and best friend had been penned so many hundreds of years before His birth for me to read now almost 2,000 years after. The Lord amazed me like that at every turn it seemed. He filled, not only my heart, but my mind and my entire vision all the way to the horizon these days. And tonight was right up there near the top of those instances where my mind was unable to take in the magnitude that was Him. 
What a wonder was this glorious God and wonderful Lord I had given myself to!
And then the phone rang. 
I had to get up off the floor to answer the phone. No cells phones yet. They were still a LONG time coming. But I did have a princess phone with a LONG cord and so I was back lying on the floor in a moment. 
It was Cindy, from next door. Cindy was my friend and had been for quite some time. We were the same age and she was also just about my ONLY friend in high school - really my only friend not connected with church. And Cindy and I could talk about ANYTHING, well almost anything. 
There was one thing we couldn't talk about and that was Jesus. We couldn't talk about Jesus because Cindy was Jewish. Her family was Jewish. Not orthodox Jews, but secular Jews. Cindy's mom and dad were both professional psychologists - so Jesus was off limits. If we never went there we would get along fine. I tried going there a few times and it didn't ever go well. I got tongue tied and Cindy got mad so after a while I let it be. 
But just because I couldn't talk to Cindy about Jesus didn't mean I couldn't talk to Jesus about Cindy. And I did. . .quite a bit. I would often day dream about what I might say if we ever DID get to talk about Jesus, but conversations never go the way you imagine do they?

So, I prayed and waited and thought and prayed some more. 
 
Me: "Hello" 
Cindy: "Whatcha doing?" 
Me: "Reading" 
Cindy: "Oh yeah, what?" 
Me: "Ummmmm…..well, let me read you just a little bit. It's pretty cool." 
Cindy: "Okay" 
Me: " '. . .Surely He has borne our griefs 
And carried our sorrows; 
Yet we esteemed Him stricken, 
Smitten by God, and afflicted. 
But He was wounded for our transgressions, 
He was bruised for our iniquities; 
The chastisement for our peace was upon Him, 
And by His stripes we are healed. 
All we like sheep have gone astray; 
We have turned, every one, to his own way; 
And the Lord has laid on Him the iniquity of us all. 
He was oppressed and He was afflicted, 
Yet He opened not His mouth; 
He was led as a lamb to the slaughter, 
And as a sheep before its shearers is silent, 
So He opened not His mouth. 
He was taken from prison and from judgment, 
And who will declare His generation? 
For He was cut off from the land of the living; 
For the transgressions of My people He was stricken. 
And they made His grave with the wicked— 
But with the rich at His death, 
Because He had done no violence, 
Nor was any deceit in His mouth. "


And then she had had enough and stopped me. 
 
Cindy: "Dee! I told you I don't want to talk about Jesus! I don't want to hear about Jesus either!" 
Me: "But Cindy, what made you think I was talking about Jesus? I was reading from the Prophet Isaiah." 
There was a long silence on the other end of the line and pretty soon she had to go. 
After that something changed in our relationship. She was softer somehow. Less sure of herself - in a good way. That conversation, I think, created a crack in her armor. Where there had been no room for Jesus in her mind - now He was there whether she wanted Him to be or not. 
I wish I could say that Cindy got saved that night. She didn't. 
That night what happened that was so extraordinary was that I got a glimpse - maybe my first real, personal glimpse of the Lord doing something that I could never have dreamed, in a way that I would never have thought of. He injected Himself into a situation and demanded to be dealt with. 
It has happened many times since - God surprising me by orchestrating meetings, conversations, opportunities, events. It is one of the ways I know that He is not just in my imagination - because when He shows up He seems to act in ways that I would never have considered. When He speaks, He says things differently than I would have expected Him to.